Vol.33 NakagawaWe produce "an ideal farm" in 30 years
We produce "an ideal farm" in 30 years
2019.02.08|Taro & Ayumi Oshima, Oshima Farm
It's been 16 years since they started vegetable growing in a field 600 meters above sea level without relying on agricultural chemicals and chemical fertilizers.
Taro and Ayumi Oshima have aim to "cultivate an ideal farm" including the local community not only growing ideal vegetables, from the beginning.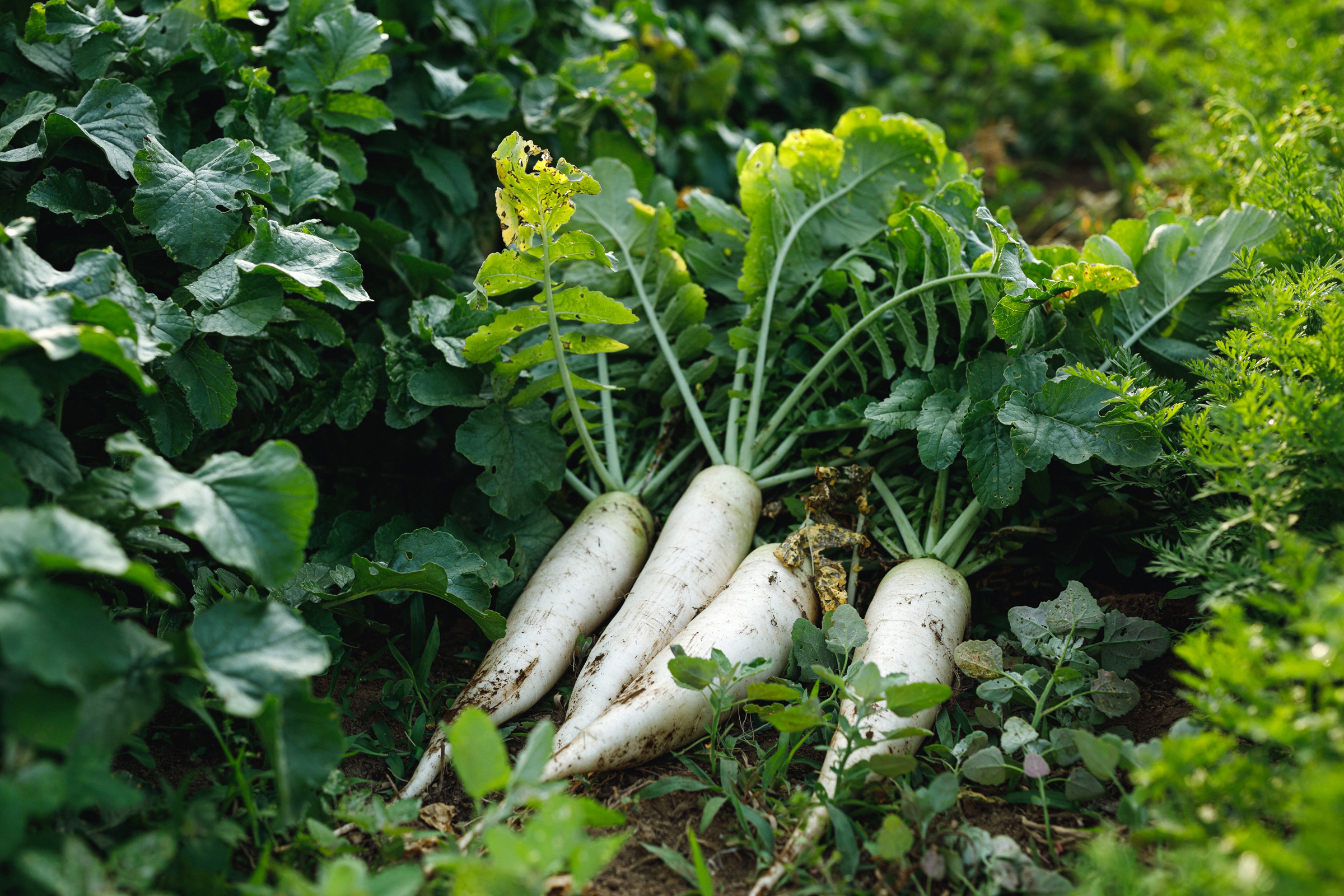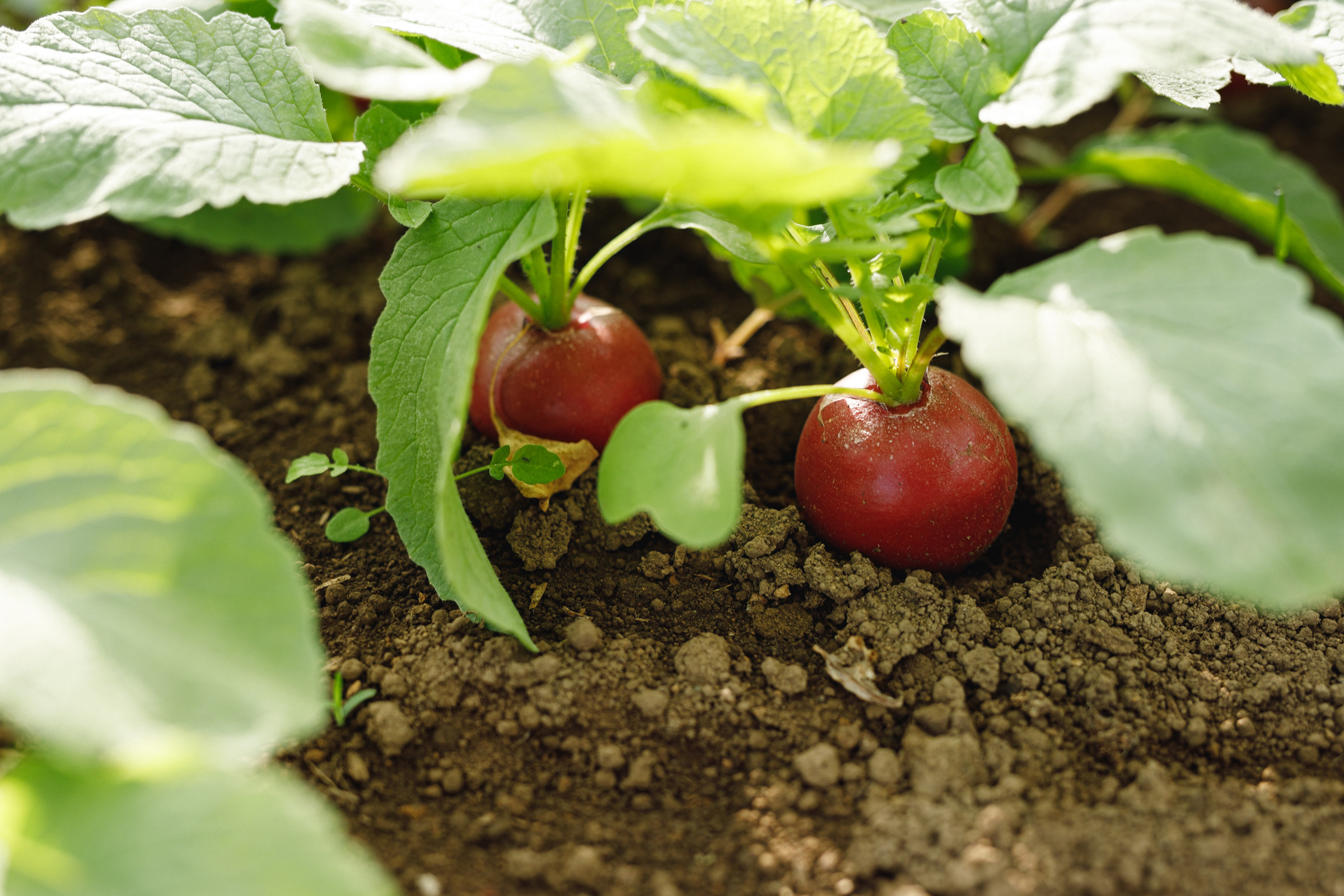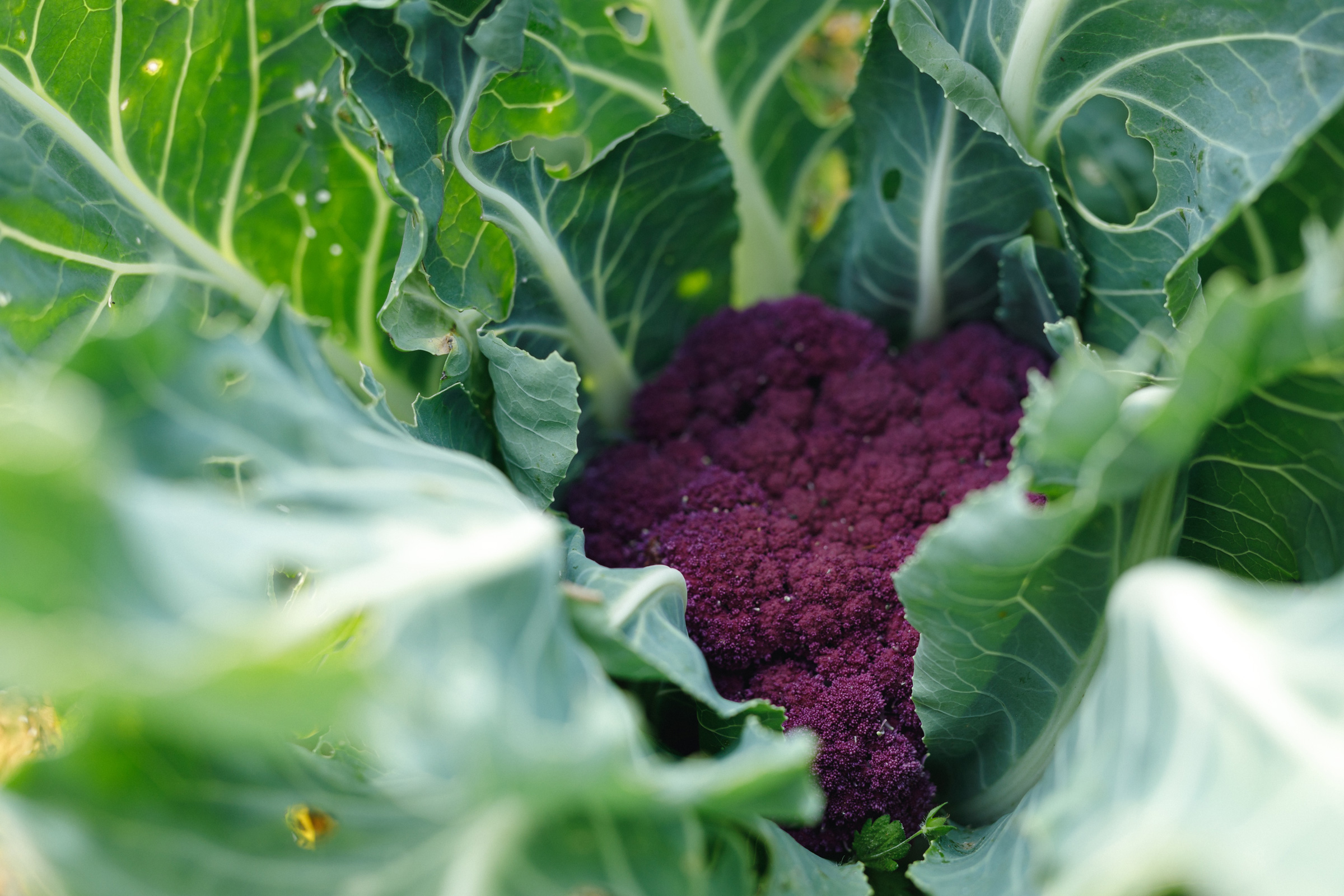 "The vegerables are shining the most in the morning." Since I was told so, I visited a field that was still a little foggy at 6 o'clock in the morning. While the soft sunshine fall into, wide variety of vagetables, not only the familiar vegetables such as radish, carrots and lettuce, but also various such as fennel, purple broccoli, and trevis, is now in season. They were lined up like a mosaic pattern to create a beautiful Satoyama landscape.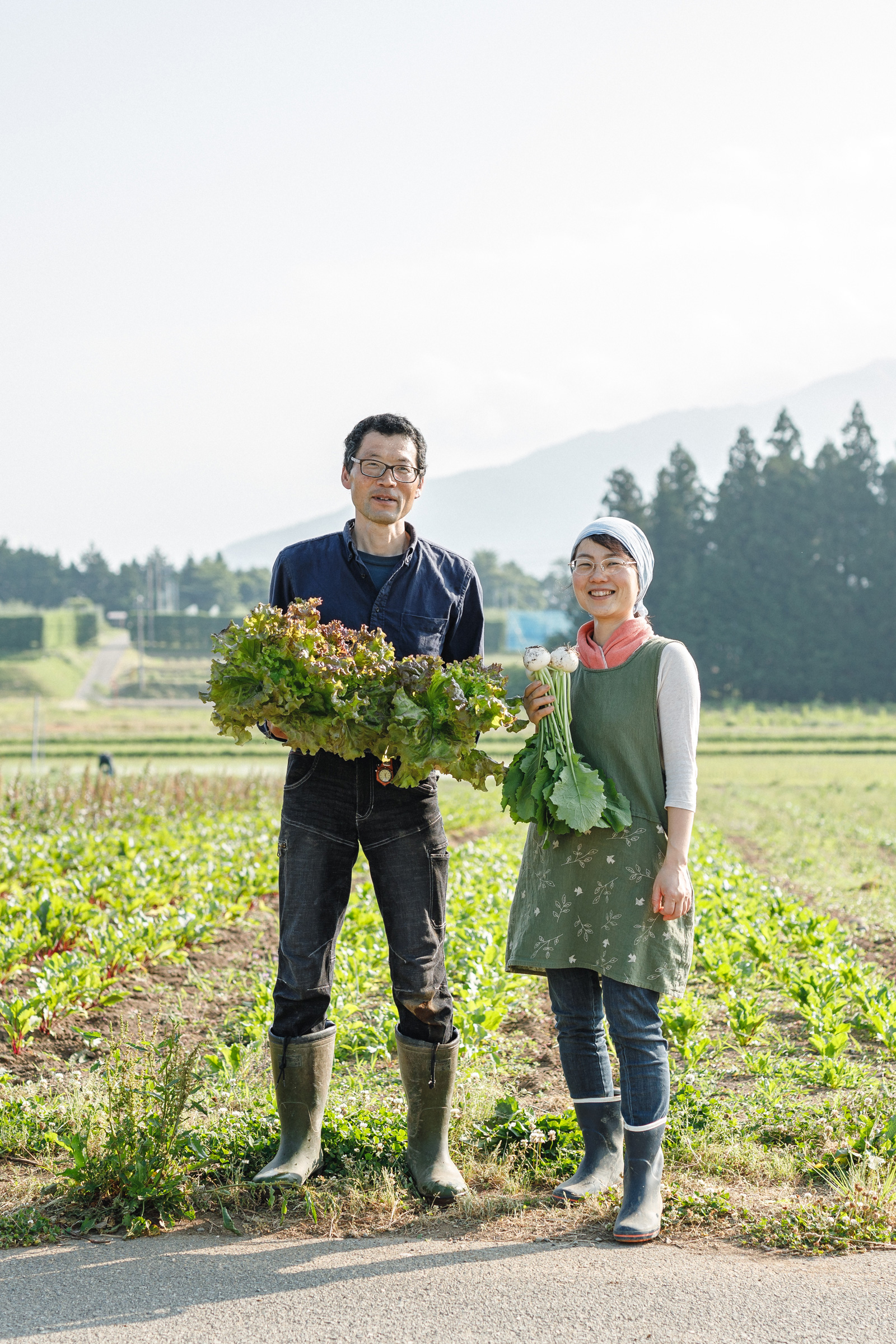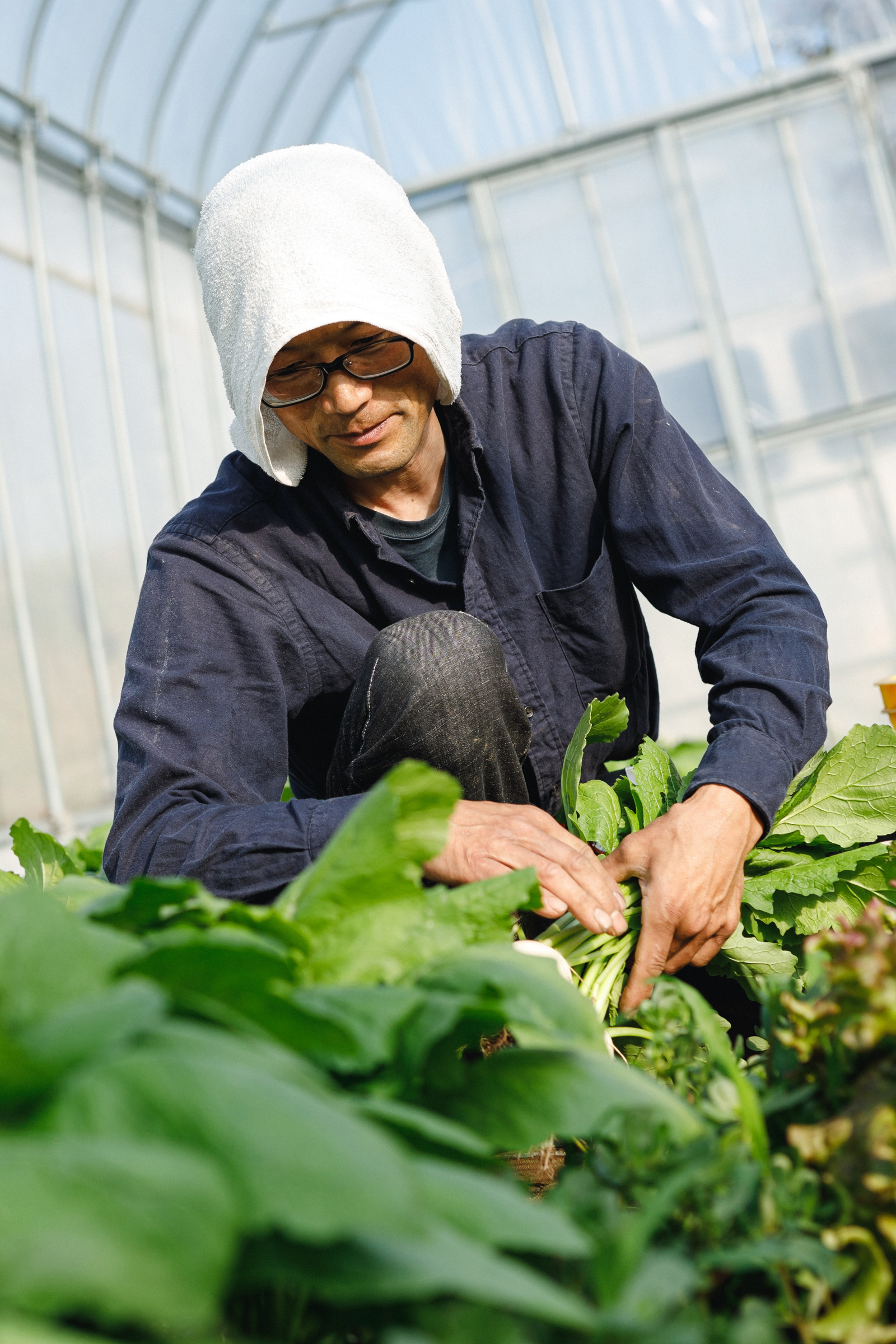 After graduating from the Faculty of Agriculture in Shinshu University, Taro Oshima, who had studied in various locations, returned his hometown Nakagawa-mura when he married to his wife, Ayumi, and opened Oshima Farm in 2004. Taro says, "the agricultural chemicals don't agree with me since my childhood" and started from the farm of 3 Tan (approx. 2,975 square meters) in order to perform the cultivation without relying on chemosynthetic agrochemicals and chemical fertilizers. Incorporated in 2010, the crop acreage is now 5 hectares and more than 100 varieties are cultivated. Vegetables grown healthy by soil cultivation using organic fertilizer in a field at an altitude about 600 meters are appreciated by many fans both inside and outside the prefecture, including professional cooks.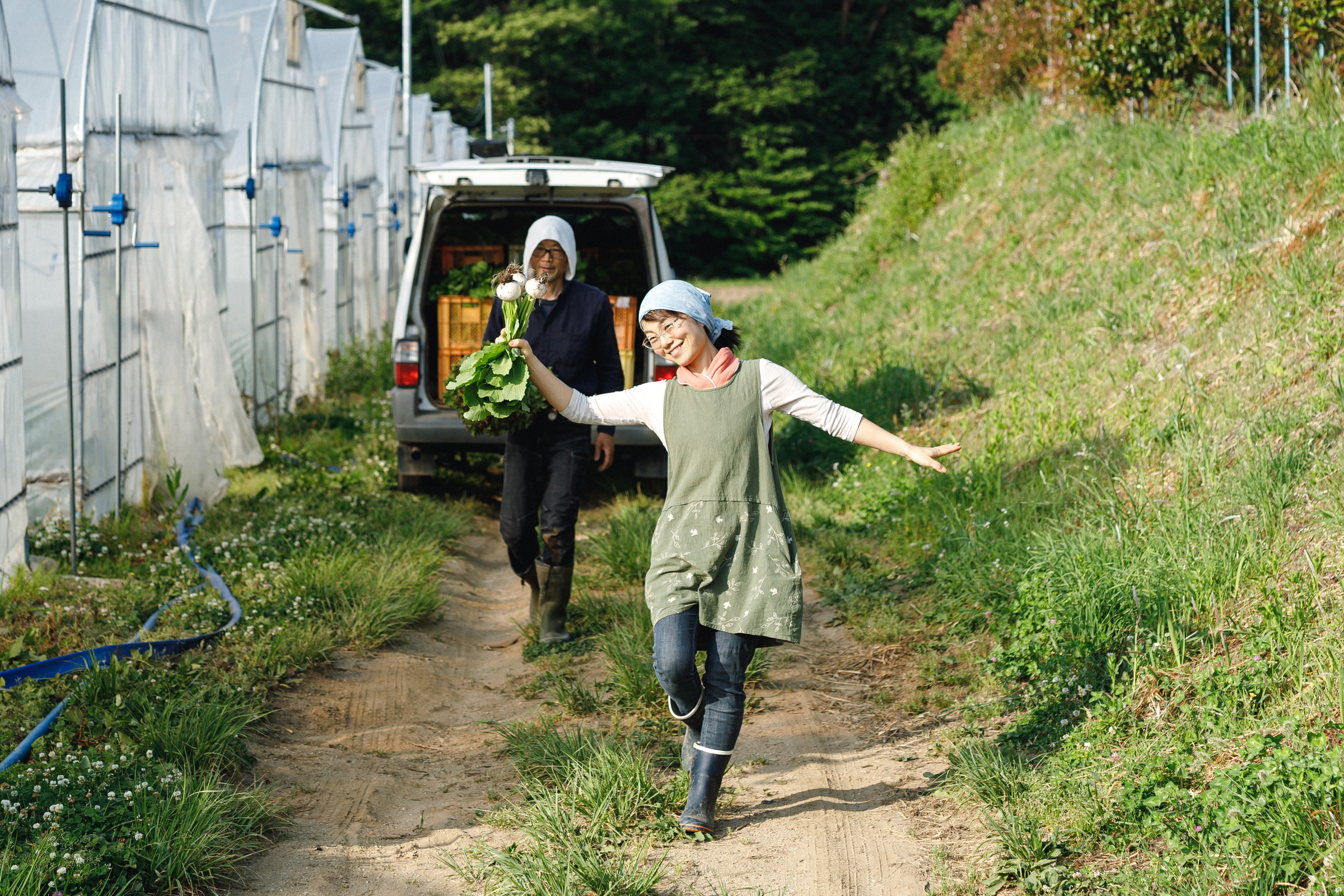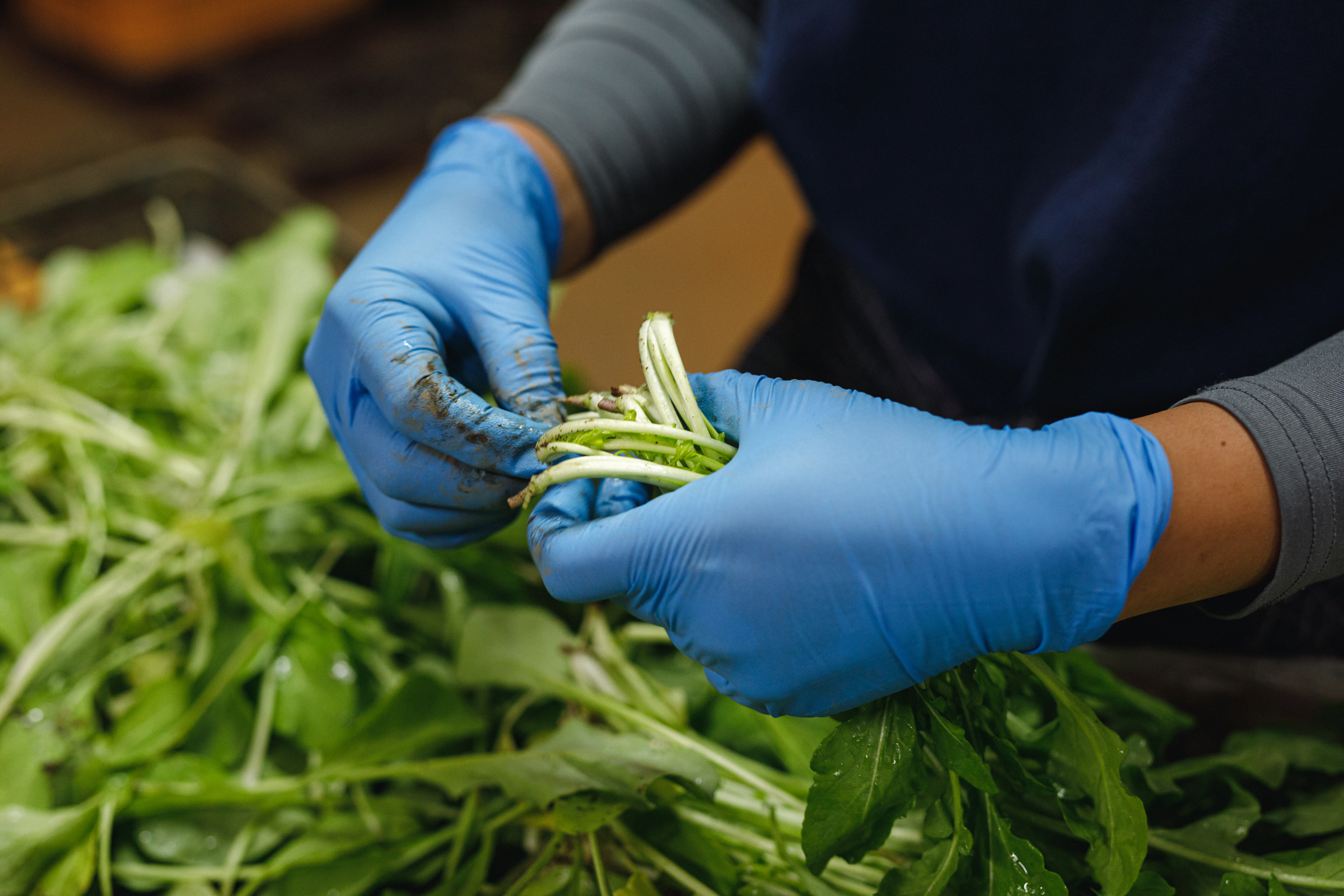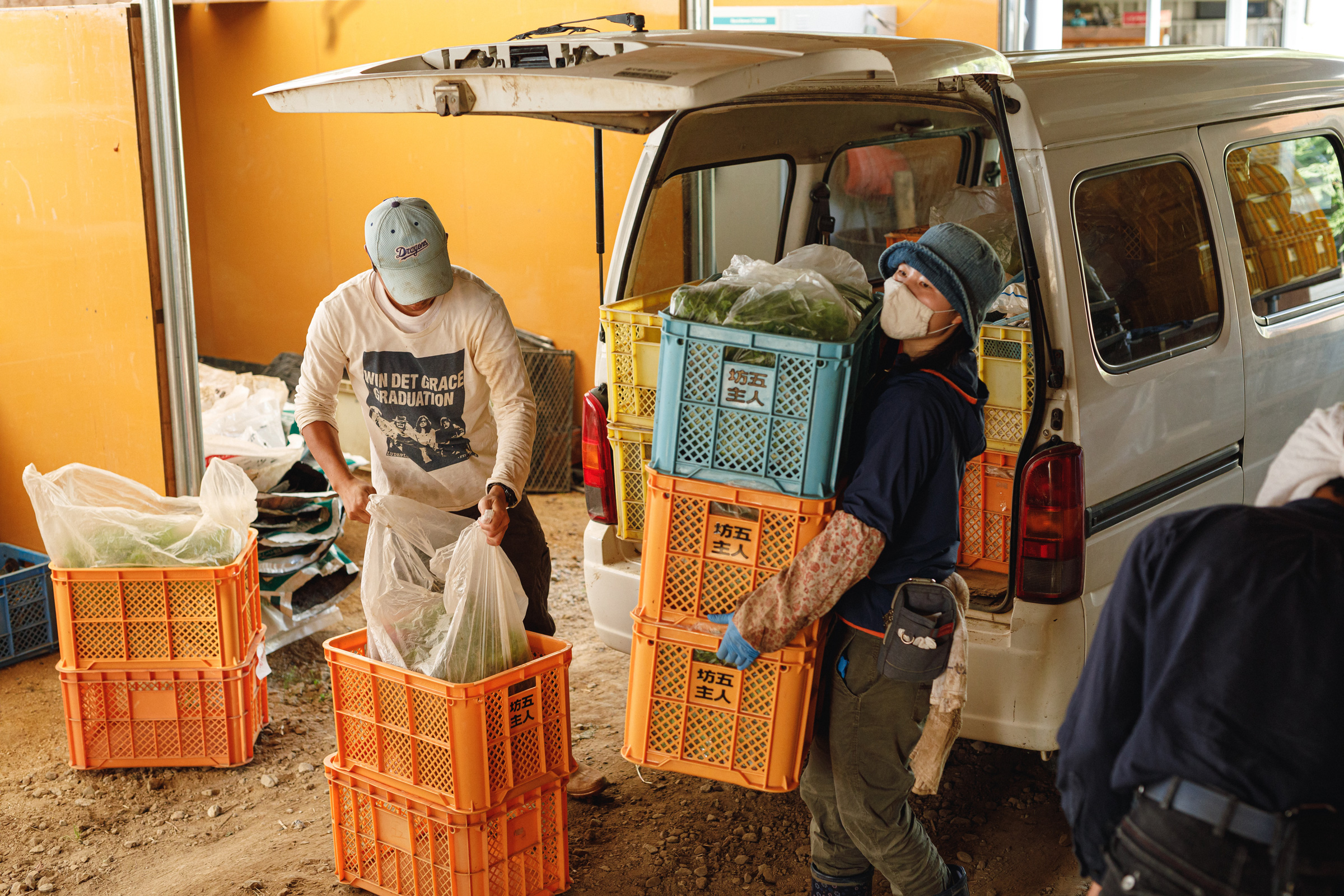 "To produce an ideal farm in 30 years" stated at the beginning is the goal of Oshima Farm, which is also posted on the website. So, what is the "ideal" for them? Taro says: "First of all, it is basically necessary to stably produce vegetables by cultivation that does not rely on agricultural chemicals and chemical fertilizers. But it is not interesting to think of agriculture as economical activities only. We'd like to make a living by farming, live enjoying ourselves agricultural living, and create an area helps us fine, with our customers, staff, and everyone in the local community.